Have you ever imagined what a future with climate change will look like? What about the way you want it to look?
Climate change is heating up our homes, our streets and suburbs, boosting bushfires and rising sea levels. This is changing the way we live in Victoria, but we can still shape our future!
'Hot Houses Cool Art' will inspire you to share, through art, your vision of a climate ready future for where you live. Launched in the Day by the Bay Festival (27th September – 11th October), we're collecting all kinds of artworks to build a shared vision of how Victorians see our streets, suburbs and cities adapting to climate change. What kind of future will support both people and nature?
Do you imagine your own backyard full of birdsong? A cool, shady street? Little pocket parks popping up around the corner? A wildflower-fringed creek where there used to be a drain? Trees atop apartment towers? Whatever you can imagine in your cool new surroundings, create your own artwork to share it and inspire others.
Artworks gathered through 'Hot Houses Cool Art' will be collated to share a collective community vision for our future. This will help inform Climate Change Adaptation Strategies across Victoria.
Who can get involved?
Anyone! This activity is open to all ages and all levels of artistic talent.
What art can I contribute?
You can draw, paint, sculpt, photograph, photoshop, collage, craft or any other way you like to make art. You will just need to have a final image, of your own original work, that can be submitted.
How do I submit?
By submitting a file, you consent to DELWP in using your artwork (either in full or in part) within their communications about Greater Melbourne and Victoria's preferred climate future and adaptation strategy.
You can submit your artwork by one or more of these options by Monday 30th November 2020 (due date extended!),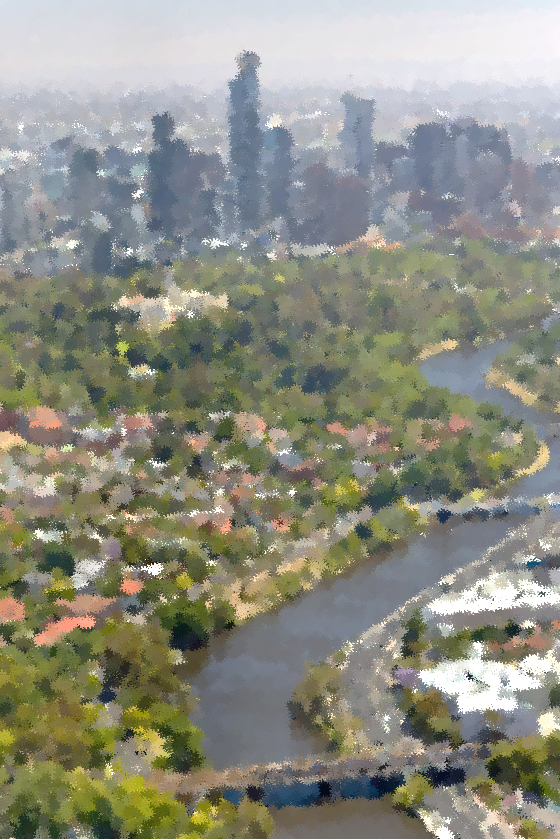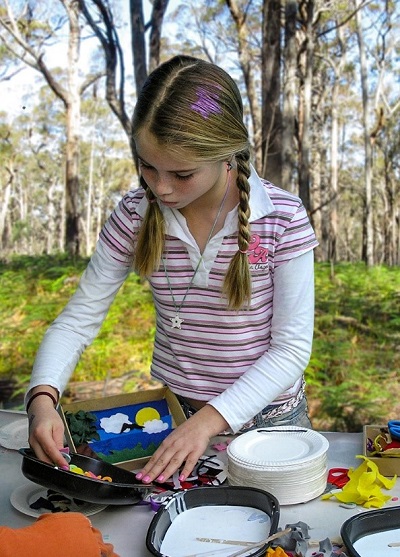 Post your artwork on Instagram with the #HotHousesCoolArt

OR

Send in your artwork by email to climatechangemelbourne@delwp.vic.gov.au

OR
We've had some great submissions:
Eddison JJ OH, 4.5 years old, from Malvern East has submitted this fabulous artwork. It describes "my house, my garden and I was running to see if my flower has grown very big. That was after the rain and there was a sun and that's how the rainbow was made." Thanks Eddison!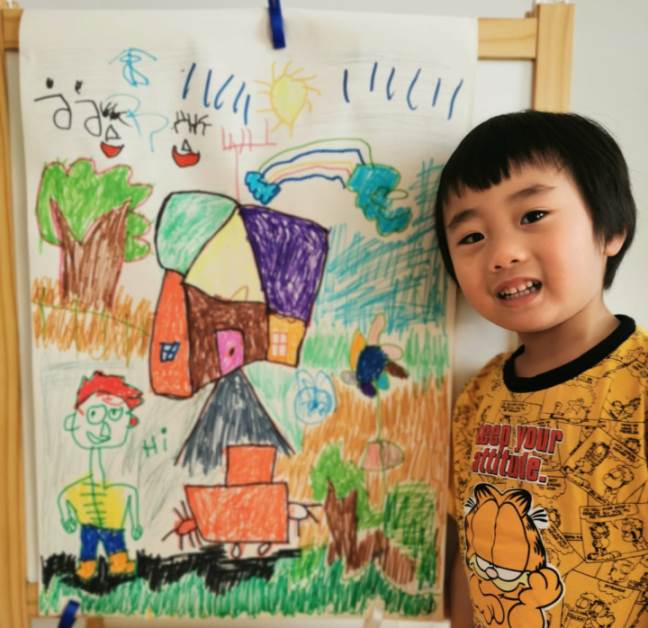 Ruby McDonald, 11 years old from Northcote, shared in her brilliant vision for High St's green future. Spectacular work Ruby- thank you!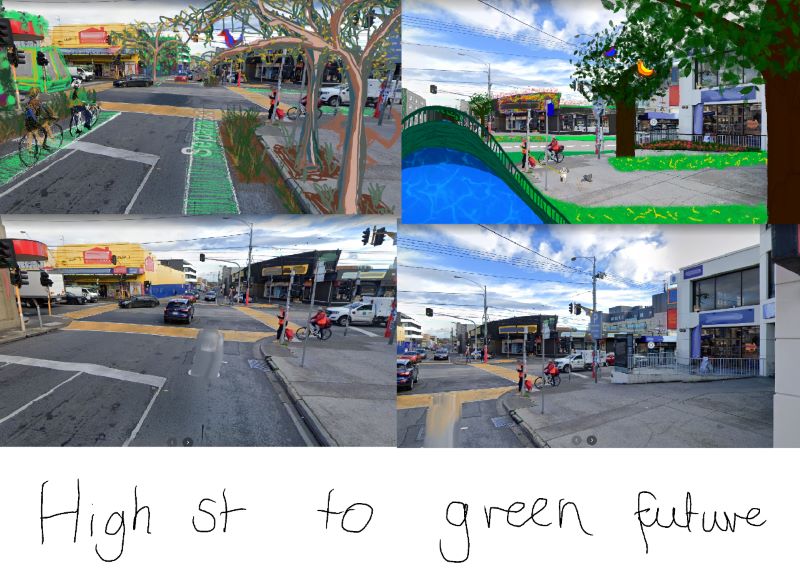 Learn more about Victoria's climate adaptation
For more information about climate change for Victoria, visit https://www.climatechange.vic.gov.au/
This project is supported by the Victorian Government's 'Connecting Communities' project, in which we aim to connect people with nature and science.
For more information contact:
andrew.geschke@delwp.vic.gov.au (ARI) or ibrahim.uluca@delwp.vic.gov.au (Forest, Fire & Regions)
Also see ARI's community stall on the Day by the Bay website, and the Victoria Nature Festival website.
Page last updated: 24/11/20