Hattah-Kulkyne National Park, in the Mallee region of north-west Victoria, contains a large system of freshwater lakes which support a wide range of biodiversity. Twelve of these lakes have been recognised as Wetlands of International Importance under the Ramsar convention. As part of the Mallee Catchment Management Authority's (MCMA) conservation program and the nation-wide Living Murray program, this site has been subject to restoration initiatives including efforts to restore natural flow regimes and maintain wetlands. To complement these programs and to help support biodiversity in the area, the MCMA is aiming to improve how introduced predators are controlled.
ARI has prepared a predator management strategy for the MCMA aimed at reducing fox populations across the lakes system of the Ramsar site. Fox predation is recognised as a serious threat to many native species including freshwater turtles, with up to 95% of turtle eggs being removed from nests. The threatened Eastern Long-necked Turtle Chelodina longicollis, is known to periodically occur within the lake system and is likely to benefit from an effective fox control program.
As it is difficult to completely eradicate foxes from an area, control will be aimed at reducing current numbers to a level at which their impact on native animals is lessened. This will be done by the sustained use of poisoned baits, which will be distributed in the landscape in a way that will maximise the impact on fox numbers. The strategy includes assessing the success of the fox control program at keeping fox numbers low and reducing the impact of predation on key native animals. Cameras will be deployed to determine the proportion of area that is being occupied by foxes, and to track changes over several years. The rate of predation on artificial turtle nests will also be measured before and after fox control starts to see whether the control is being effective.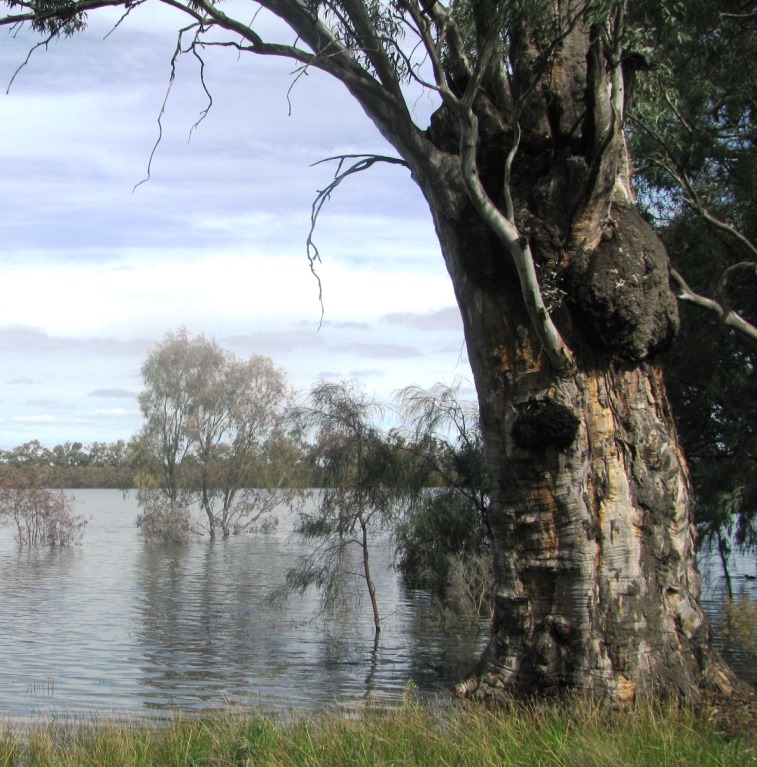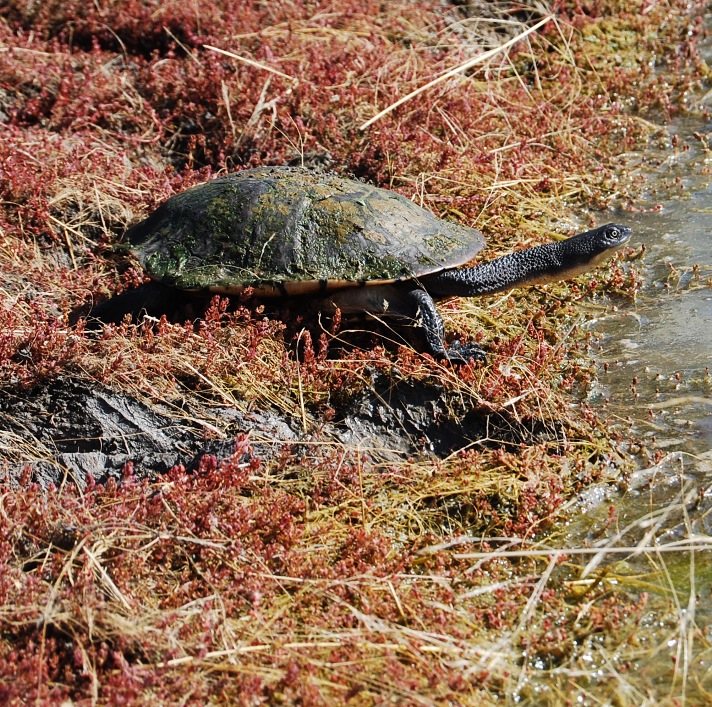 For more information contact: alan.robley@delwp.vic.gov.au
The following journal article and report details the design and some results of the strategy:
Robley, A., Howard, K., Lindeman, M., Cameron, R., Jardine, A. and Hiscock, D. (2016) The effectiveness of short-term fox control in protecting a seasonally vulnerable species, the Eastern Long-necked Turtle (Chelondina longicollis). Ecological Management & Restoration 17(1): 63-69
Robley, A. (2014) Hattah-Kulkyne Lakes Ramsar Protection Project: predator control and monitoring program. (PDF, 1.4 MB) ARI Technical Report 258. Department of Environment, Land, Water and Planning, Heidelberg, Victoria
(accessible version (DOC, 2.9 MB))
Page last updated: 01/10/19