The East Gippsland Catchment Management Authority (EGCMA) has been working with a range of stakeholders to improve the health of the Snowy River, including fencing and revegetation of riparian zones. Through the implementation of the Gippsland Region Sustainable Water Strategy, there is also potential to better use environmental water releases to benefit the river. In recent years management efforts have concentrated on the lower reaches of the Snowy River including its estuary, with significant community and management interest, and indications that trial water releases had environmental benefits.
In 2013, ARI commenced four integrated programs to help inform and improve management of the lower Snowy River and associated wetlands. This will involve investigating environmental flows, native fish, wetland biota and habitat connectivity. Flow regimes will be studied to determine which regime is optimal, how this can be delivered and what the environmental outcomes of water releases are. Flows influence riverine biota and processes such as fish spawning and are therefore an important component of river health. Fish surveys will focus on the high priority threatened species Australian Grayling Prototroctes maraena and the regionally iconic Australian Bass Macquaria novemaculeata to assess their population status and recruitment. There will be an inventory of wetland values, threats and condition, including surveys of amphibians, reptiles, fish, waterbirds and water quality.
These programs encompass mapping and modelling and will develop survey protocols which will provide a valuable resource for managers. ARI is working closely with the EGCMA, Parks Victoria and engineers to complete these programs over the next several years.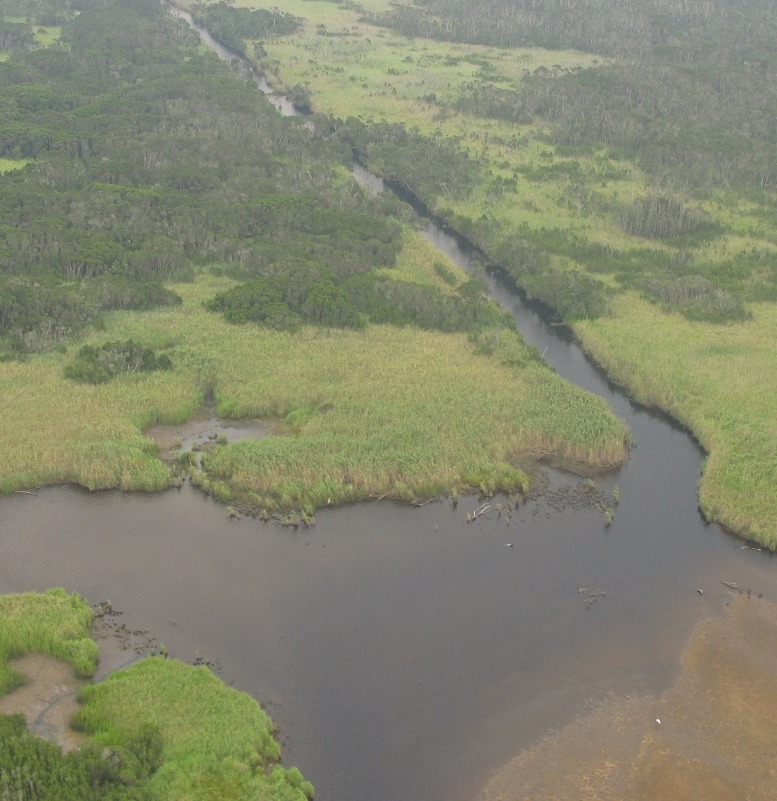 For more information contact: daniel.j.stoessel@delwp.vic.gov.au
Page last updated: 17/12/19