The Arthur Rylah Institute for Environmental Research (ARI) is a leading centre for applied ecological research, with an emphasis on flora, fauna and biodiversity issues. ARI's main focus is on providing strategic research and management advice to answer key questions affecting ecologically sustainable land or water management and resource use policies.
Our 80+ research staff have expertise in the ecology and taxonomy of flora, fauna and freshwater species and an excellent knowledge of ecosystem processes and interactions. This site provides information on our research priorities, direction, capacity and outputs. To keep up to date with our research and activities subscribe to our ARI eNews, Quarterly Updates and/or our Seminar Series: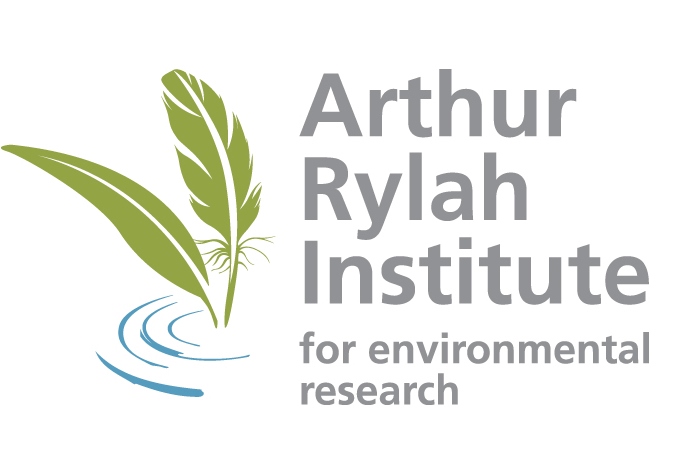 Arthur Rylah Institute Senior Leadership Team
The Senior Leadership Team at ARI comprises the ARI Director (Dr Kim Lowe), two senior cross-Institute leadership roles (one currently vacant & Fern Hames), the Research Section Managers (Dr Lindy Lumsden, Tim O'Brien & Dr Jarod Lyon ), one of our Principal Research Scientists (Dr Ashley Sparrow), and our Business Managers (Corrinne Wong & Steve Werner).
Director
Dr Kim Lowe

kim.lowe@delwp.vic.gov.au
Kim leads ARI to undertake world-class, strategic research to support and guide sustainable ecosystem management. Kim has worked in State and Commonwealth environment departments since 1984 in a variety of research, planning and policy roles. This has covered many fields including native vegetation policy, landcare, salinity, pest plants and animals, threatened species recovery, deer/duck/quail hunting, and international, national and State biodiversity legal conventions. He has had experience with biodiversity research conducted through various models including the Cooperative Research Centres, private consulting firms, universities, and non-government organisations. Kim has a PhD from the University of Melbourne on the ecology and socio-biology of large wading birds.
Science Leadership & Capability
currently vacant
This position provides, and supports the development of, scientific leadership through building capability and enhancing the quality of research.

Science Manager:

Communication & Collaboration
Fern Hames

fern.hames@delwp.vic.gov.au
Fern has responsibility for building links between the research programs and sections at ARI as well as with key stakeholders and research partners. This enabling role is designed to increase the capacity of ARI to work together in strategic alliances to conduct quality applied ecological research to underpin policy decisions. Fern has extensive experience in freshwater fish research, stakeholder and community engagement, policy development and environmental education, particularly in the Murray-Darling Basin. She is a Fellow of the Australian Rural Leadership Foundation and the Rachel Carson Centre, and an alumna of 'Homeward Bound 16'.
Wildlife Ecology
Dr Lindy Lumsden

lindy.lumsden@delwp.vic.gov.au
Lindy leads a team that conducts applied research on threatened and introduced vertebrate fauna, and wildlife management issues, to inform policy and management decisions. Lindy is internationally recognised as an expert on the ecology and conservation of insectivorous bats. Lindy also undertakes research on threatened arboreal mammals, especially Leadbeater's Possums, and provides scientific input and advice to a wide range of state and national planning and decision-making processes.
Community Ecology
Tim O'Brien

tim.obrien@delwp.vic.gov.au
Tim leads the Fire Ecology, Vegetation Monitoring, Ecological Analysis and Synthesis, Wetlands and Waterbirds, and Disturbance Ecology programs at ARI. These teams conduct research on a range of threatened and introduced taxa including vegetation, birds, reptiles and mammals, and develop specialist spatial modelling systems to inform policy and management for a range of organisations. Tim has extensive science management experience and has specialist expertise in providing for the migratory requirements of freshwater fish
Applied Aquatic Ecology
Dr Jarod Lyon

jarod.lyon@delwp.vic.gov.au
Jarod leads a team of dedicated researchers examining various aspects of restoration ecology ecological management plans intervention based research that helps inform management and policy decisions. The current team has strong links across a range of organisations, including government departments, Catchment Management Authorities, and Universities. Jarod has many years experience as a freshwater scientist, including planning for, undertaking and monitoring the restoration of woody habitat into rivers and streams, understanding the impact of bushfires on aquatic systems, threatened species management, angler liaison and developing ecological management plans.
Principal Research Scientist (Aquatic)
Dr Ashley Sparrow

ashley.sparrow@delwp.vic.gov.au
Ashley provides scientific leadership in aquatic ecology, through identifying emerging research needs, coordinating research efforts to best support improved ecosystem management and environmental outcomes, and enhancing skills of staff to undertake this strategic research to international benchmark standards. His background includes a diverse portfolio of research and teaching in ecosystem and landscape ecology, for both aquatic and terrestrial environments, from temperate rainforests to deserts, incorporating extensive advanced statistical analysis expertise, and including international experience in NZ, USA, West Africa and Antarctica. Current projects include state-scale assessment of trends in waterway health and better integration of environmental flows with other management actions for regional wetland and riverine conservation.

Manager

- Business & Administrative Services
Corrinne Wong

corrinne.wong@delwp.vic.gov.au
Corrinne brings extensive legal, contract and business management experience to the Institute. She has been with the Department since 2010, as Business & Legal Practice Manager, prior to which she was CEO of the Malaysian Bar's Secretariat, where she oversaw a transformation of that organisation. She has extensive expertise in the field of contract management, leadership and change management and has a track record of building highly effective teams and process improvement.

Manager

- Planning, Strategy & Reporting
Steve Werner

steve.werner@delwp.vic.gov.au
Steve joined the DELWP in 2006, after 25 years in the private sector and three in local government. He has extensive business management experience in strategic planning, process and system improvement, service excellence and change management. He has expertise in client feedback systems and has overseen a number of change management projects in both the private and public sectors.
Page last updated: 19/03/20