Watson's Tree Frog is a forest-dependent tree frog recognisable by the distinct bright orange patches on the back of their legs, groin, and armpits. Listed as nationally endangered, this species cryptic and rare, making it difficult to find. For 19 years, there had been no records of this frog in Victoria, until it was heard again in 2015.
Although rediscovered, the Victorian population of Watson's Tree Frog appears to be in decline. This is likely due to factors such as the infectious disease chytridiomycosis, habitat loss and degradation (for example, through increased frequency and severity of bushfires under climate change), and the resulting fragmentation of the species' populations.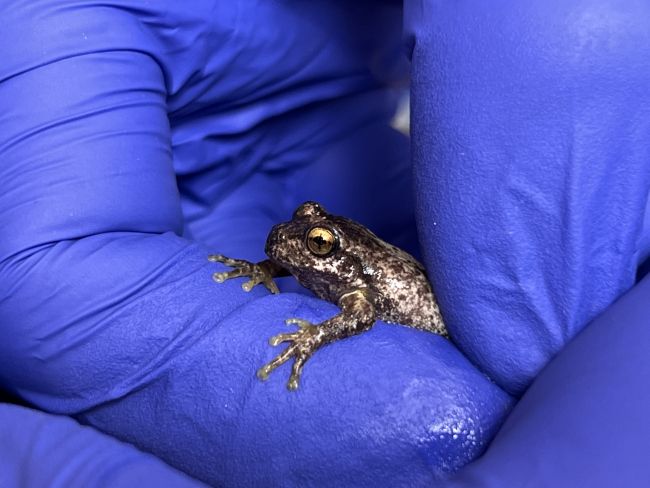 ARI is working in collaboration with DEECA Gippsland, Zoos Victoria, Moogji Aboriginal Council East Gippsland Inc. and Wild Research for the continued protection and recovery of Watson's Tree Frog.
Work to date includes:
Broadscale surveys to identify sites occupied by Watson's Tree Frog. This was begun by DEECA Gippsland in 2017, and identified sites are being monitored by ARI, with the assistance of remote acoustic recorders.


Genetic studies, led by ARI, of Watson's Tree Frog to better understand the Victorian population's genetic health and the suitability of genetic rescue management options.


The re-establishment of artificial breeding habitat 'tubs' that were damaged or destroyed during the 2019-20 Black Summer bushfires, constructed and installed by Moogji Aboriginal Council East Gippsland Inc.


Pre- and post-fire acoustic recordings that are providing insight into how the species fared after the bushfires. There have been mixed results, with some areas seeing continued breeding and others where no Watson's Tree Frog calls have been detected since the 2019/20 bushfires.
This work was supported by funding from the DEECA Genetic Risk Index development and DEECA Forest Fire & Regions division.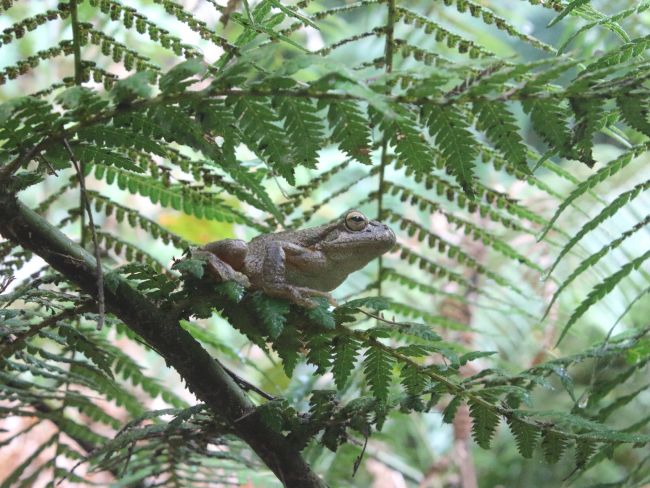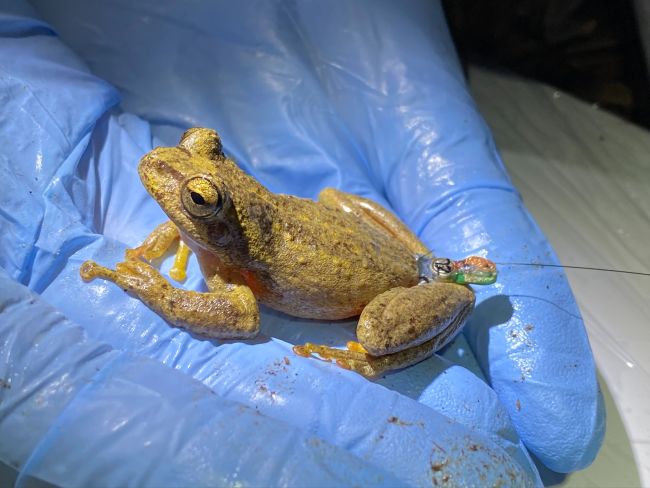 For more information on this project, contact Louise Durkin louise.durkin@delwp.vic.gov.au.
Page last updated: 22/05/23