Our iconic koalas have variable population status across their distribution. Listed as endangered in NSW, QLD, and the ACT, yet in Victoria and in South Australia they can reach unsustainable densities in some
areas and require management. Our knowledge of our Victorian koala populations is patchy. As part of the new Victorian Koala Management Strategy, we're working together with partners and the Victorian community to fill in the gaps.
What we're doing
Surveying Victoria's koalas at key sites to get more accurate population estimates
Undertaking health and welfare assessments
Targeted genetic sampling to determine the genetic composition of key populations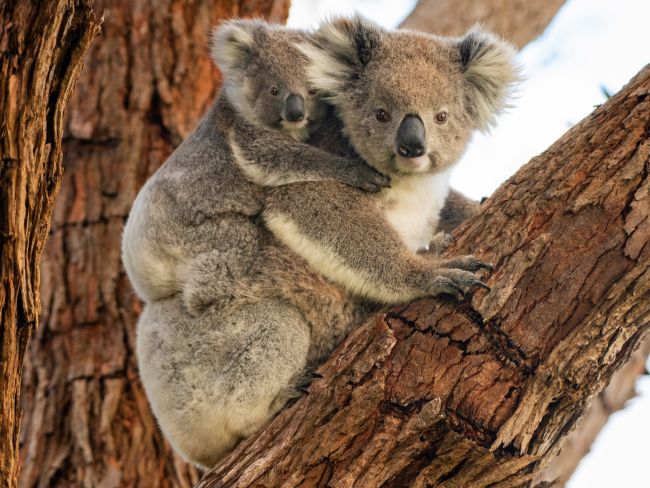 Koala surveys
Koala surveys will be undertaken using ground-based counts using line transect distance sampling in suitable habitat and through presence-absence acoustic monitoring. Acoustic monitoring uses passive acoustic recorders and is useful for detecting koalas in areas with low population density where koalas might be missed by ground searches.
Survey data collected as part of this project will be analysed using a koala abundance model, where Koala abundance across the state will be related to environmental variables, such as presence of eucalypt food trees, temperature, rainfall and elevation.
Health and welfare assessments
Detailed clinical health assessments and targeted disease surveillance will be conducted on koalas at approximately 5 separate locations across the state. Locations for detailed health assessments will be selected based on existing knowledge of koala genetics and disease issues, and the need to supplement or enhance current understanding. Thorough, standard clinical examinations will be conducted by an experienced wildlife veterinarian to ensure optimal health information is obtained and documented. This will involve tissue sampling and disease surveillance that will support a better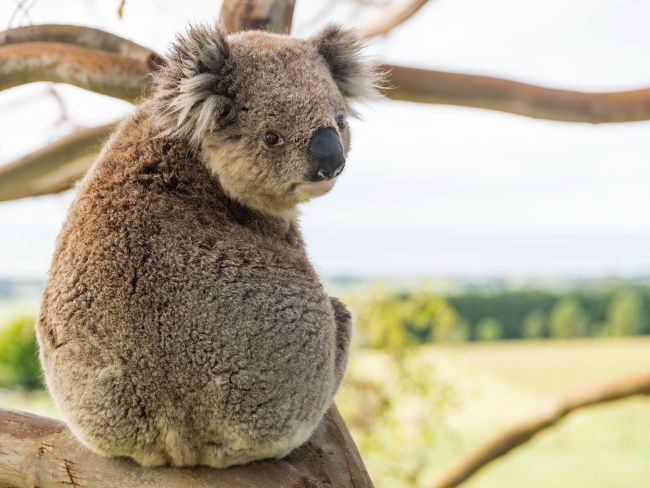 understanding of the significance of diseases at the individual and population level.
Genetic analysis
Koala tissue samples will be analysed to estimate the genetic structure of Victoria's koala populations. This includes identification of subpopulations, demographically discrete populations, population boundaries, movement of animals between populations and calculation of genetic diversity. This will give us a better sense of the genetic health of Victoria's koala population.
Get involved - Koala Scat Collection
As part of this project, we're comparing the genetics of our Gippsland koala populations to koala populations across the state. To do this we are sampling DNA from koala scats. Volunteers can get involved by participating in our koala scat collection program.
Volunteering sessions will be run across Gippsland between October 2023 and March 2024.
For more information, or to get involved, contact Kelly Smith from Federation University: kellyj.smith@federation.edu.au
What this koala survey will tell us
Veterinary epidemiologists and wildlife health experts will work with ARI and Deakin ecologists to analyse the results of koala welfare assessments, detailed clinical examinations and targeted disease surveillance, and interpret their significance in light of findings of population and genetic surveys. This will allow a thorough understanding of the relationship between population genetics, genetic structuring, population abundance, habitat type and other environmental variables, improving our understanding of the drivers of susceptibility and expression of disease and the relative significance of health issues in koala population dynamics in Victoria.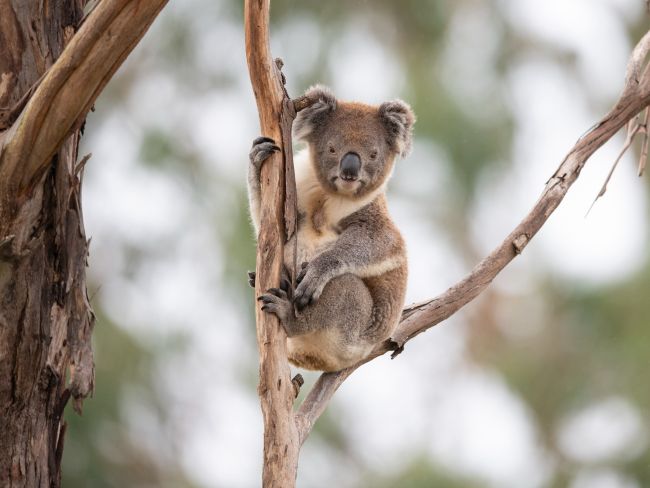 Additional resources
Victorian Koala Management Strategy
This work is being conducted in partnership with Deakin University, Federation University, The University of Melbourne, and The University of Queensland.
For more information contact: Dave Ramsey david.ramsey@delwp.vic.gov.au
Page last updated: 10/10/23